My Team
      Left to right: Michelle Genzlinger, Vikki Petermann, Grant Gier, Terry Zengeler, Dina Tenayuca
We know that when you become a client, you place your trust in us to help make your vision a reality. We strive towards excellence in serving all our clients, and are here to use our expertise to help guide you in making some of the most important decisions of your life.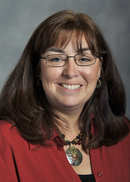 Dina M Tenayuca
Director of Operations and Client Service
Office 224-655-2050

Dina joined Grant's team as Director of Operations and Associate Financial Representative in January 2013. If you're a client of Grant's, you've undoubtedly spoken with Dina, who serves as our office's primary contact for day-to-day operations & client services. She has over 10 years of experience working with Northwestern Mutual and is fully licensed in life, health and long term-care insurance.
Dina oversees all aspects of our operations but also serves as the primary contact for insurance underwriting matters. She works as an intermediary between our Home Office and clients during the underwriting process, and continues after with questions and requests with policy owner services.
She lives in the Northwest Suburbs with her 3 sons Daniel, David, Dominic, and a Boxer named Rue. Dina is a proud Navy mom and an avid sports mom.  She enjoys hearing about the adventures her son David has since joining the US Navy.  She also enjoys watching her oldest son, Daniel, playing baseball at Ashland University and youngest son, Dominic, wrestling and playing baseball in High School.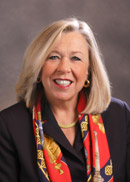 Terry Zengeler
Communication and Marketing Assistant
Office 847-663-7159

Terry was introduced to Grant & Northwestern Mutual by her sister 20+ years ago and has been working with Grant ever since.  If you are a client of Grant's, then you have at some time or another spoken to Terry. She is primarily responsible for coordinating his calendar. As a part of Grant's team for so many years, she has established long-standing relationships with many of his clients. Everyone in his office often looks to her for input and knowledge before talking to a client.
Terry attended Kansas University and graduated from National College of Education in Evanston. She lives in Northfield with her husband of over 35 years, Bob, and their dog, Bridget. Terry spends her spare time golfing, playing Bridge, paddle tennis and cross-country skiing.  She is very active in service work and serves on many boards in the Chicagoland area which include Winnetka Garden Club, Northwestern Settlement House, Antiquarians of the Art Institute and the Contemporary Club of Chicago. She and her husband are avid travelers and have visited many countries around the world.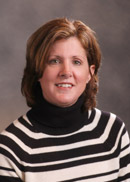 Vikki Ann Petermann
Administrative Assistant
Office 847-719-2050

Vikki worked at Allstate Insurance Company's Corporate office in Northbrook for 5 years where she worked as the Secretary to the Vice President of Marketing. She left to raise her family where she met Grant and his wife Betsy through their children. In May of 2001 Grant asked her to join his team as a Financial Representative Assistant.    
She is the forefront of office relations and usually the first person someone will speak with when visiting or calling the Grant's office. Vikki assists Grant by organizing and preparing analytical data and files for all of Grant's client meetings. She is eager to help our clients with their Policy Owner Service needs and ready to give a hand to Grant's team whenever needed.
Vikki has lived in Lake Zurich for 30 years with her husband Mike. They have four grown children Matthew, Jason, Sara and Jessica. Vikki is an avid sports fan and loves football, hockey and tennis. She enjoys working out, loves entertaining, and her and Mike enjoy spending time in the city where three of their children live.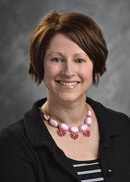 Michelle Elaine Genzlinger
Marketing Assistant
Office 224-655-2050

Michelle joined Grant's team in May 2015.
As Marketing Assistant, Michelle helps with our practice's brand marketing including business development and event planning (both educational & fun).  She is also works with Grant to develop new ideas for providing the Ultimate Client Experience for our existing and new clients.  Seeing up close how Grant helps his clients her goal is to make sure that everyone that SHOULD know about Grant, DOES!
Michelle resides in the northwest suburbs with her husband Tom.  They have a daughter, Emmie and a dog Piper.  Outside of work, her daughter keeps her busy.  A native Rhode Islander, she always enjoys being near the water or on a boat, as well as skiing, reading and spending time with friends & family.  She is a breast cancer survivor (of 3 years and counting) and is very active in supporting others.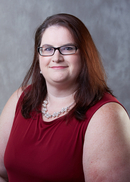 Lisa Marie Evans
Director of Marketing and Client Services
Office 224-655-2050

Lisa joined Grant's team February 2018 as the Director of Client Relations & Marketing. She comes to us with 10 years of financial services experience, with 8 of those years being a prior Northwestern Mutual AFR. She also worked for State Farm and learned the property, casualty and commercial side of the insurance industry. Lisa has a Bachelor's degree in Marketing from Columbia College and is Life, Health, Property & Casualty licensed as well as a Notary Public for both Illinois and Wisconsin.
As the Director of Client Relations & Marketing, Lisa will develop marketing strategies, implement marketing programs and coordinate marketing seminars. Lisa will also be assisting clients with their insurance paperwork, policy values, loans, changes and any other client service related concerns.
Lisa is a wife and mother of two children, two German Shepherds and two cats. She is a level 3 certified fastpitch coach and has been coaching her daughter's teams for about 9 years now. Lisa and her family enjoy the great outdoors and love to go camping, fishing, hiking, snowmobiling and of course swimming.